Obesity is one of the leading causes of many diseases like sugar, high blood pressure, diabetes, and heart attacks. There are many surgical processes that help you to lose fat, but the side effects of having surgeries like liposuction and tummy tuck can sometimes be dangerous.
But don't worry! There is a process that doesn't require going through surgery - and it's totally safe.
Say hello to our non-surgical fat reduction treatment. It will help you to say bye-bye to your fat in just 15 minutes!
If you are searching for 'non-surgical fat reduction near me', 'coolsculpting elite near me', or 'TruSculpt iD near me', you should try our body sculpting treatment once - you won't regret it!
UP TO $200 OFF & FREE CONSULT
No obligation! FREE Consult! Receive this month's special pricing.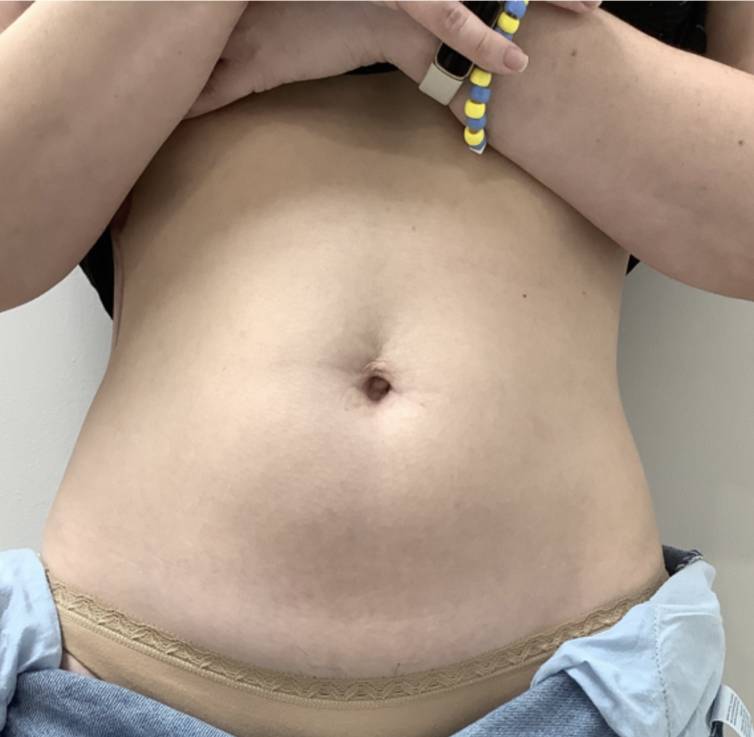 Before Treatment, Abdomen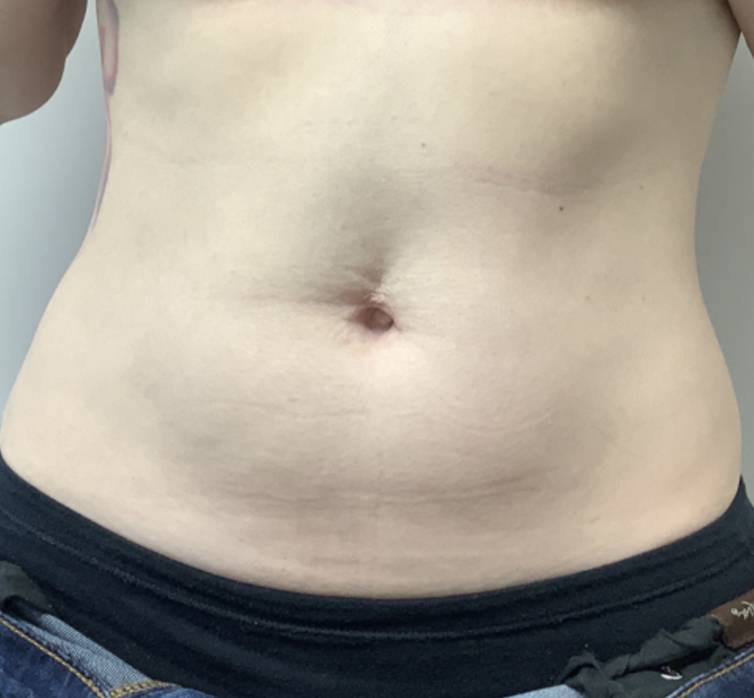 After ONE SESSION Trusculpt iD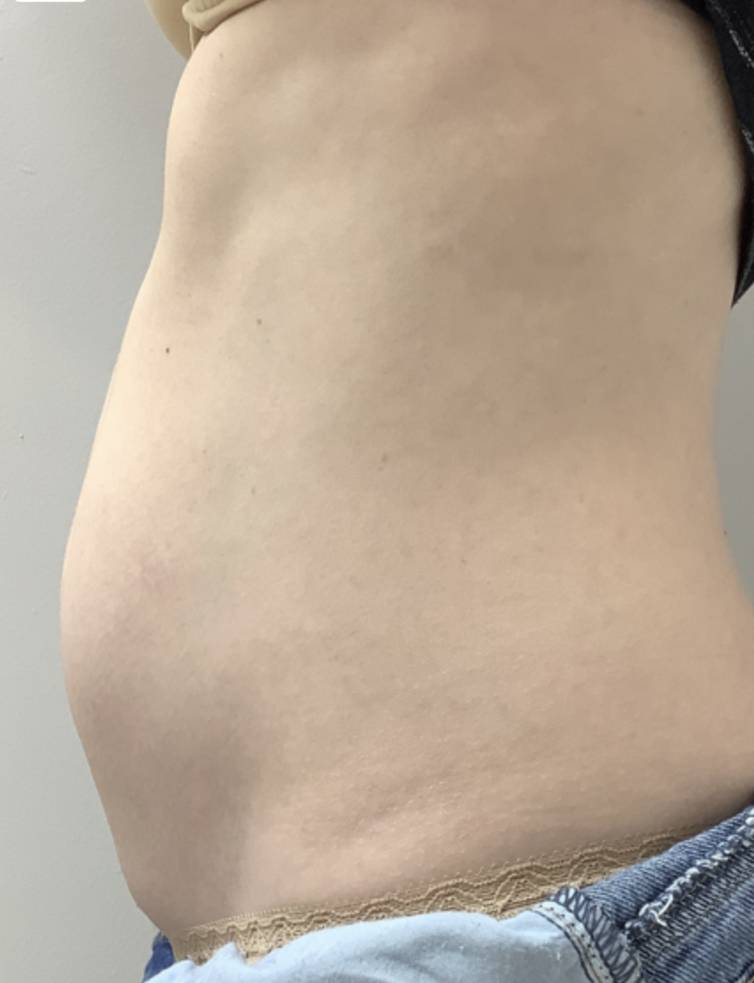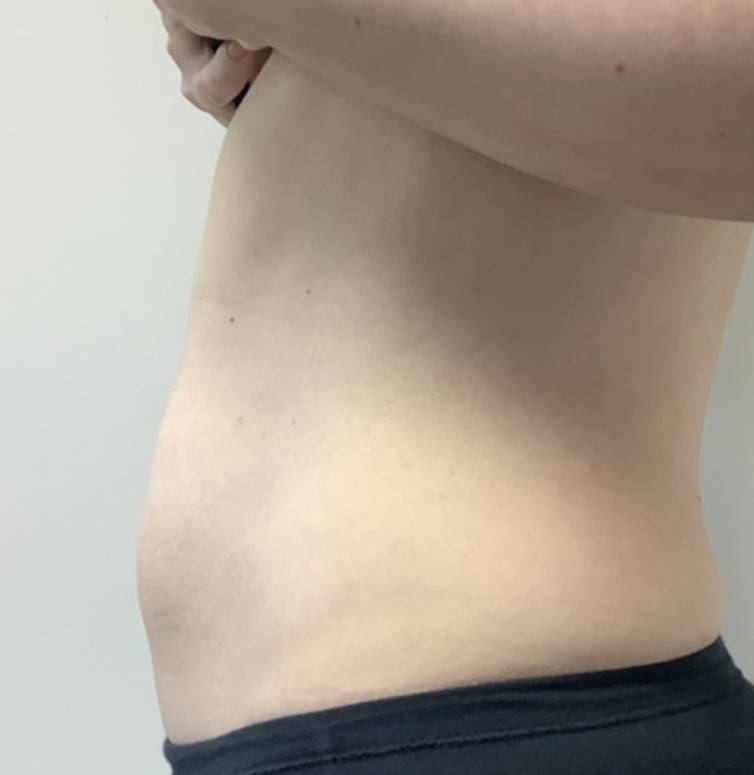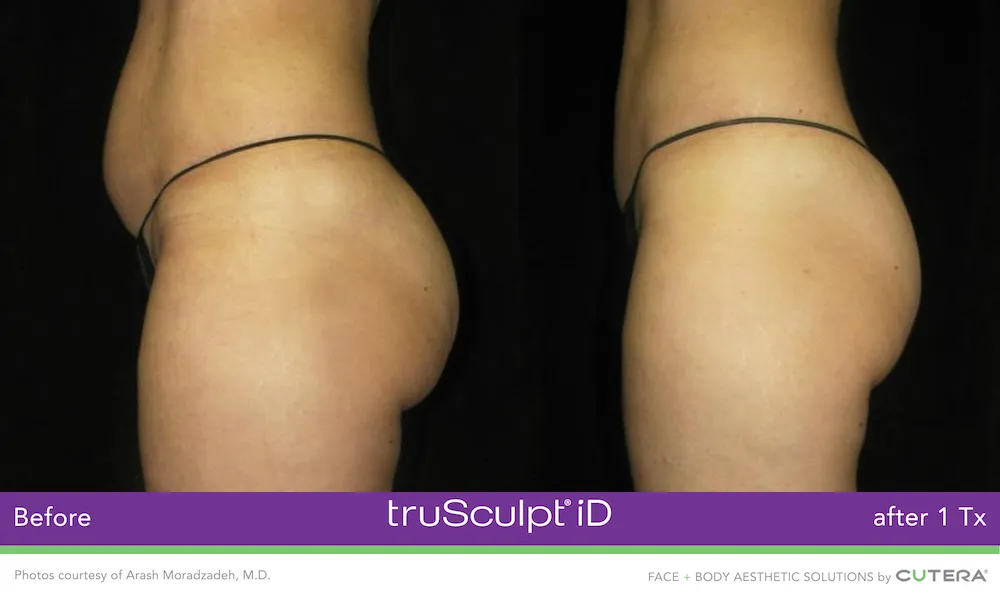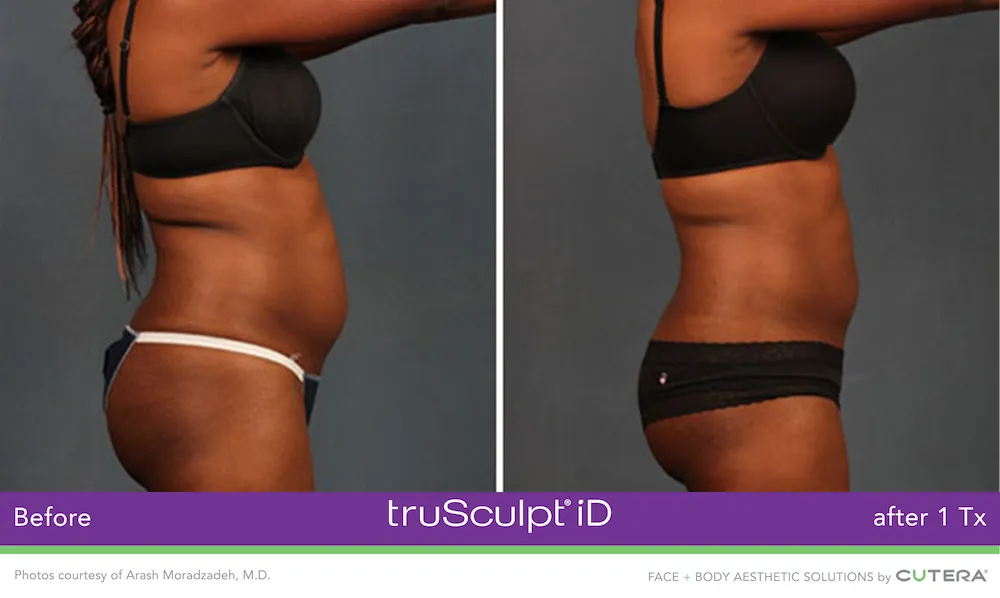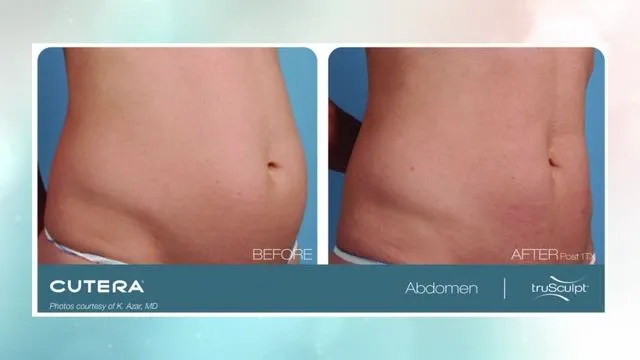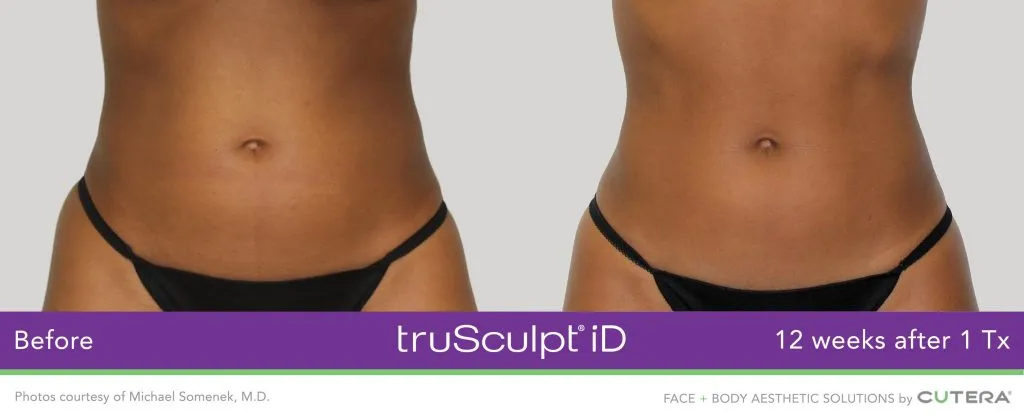 Non-Surgical Fat Reduction in 15 minutes
TruSculpt iD is the latest non-surgical body sculpting treatment solution from Cutera. This non-invasive treatment uses electrical energy to generate heat, which is kept at a set temperature that safely and effectively reduces fat. TruSculpt iD treats the entire fat layer, resulting in an average of 24% fat reduction in a single 15-30 minute treatment. There are different handpieces that allow for the treatment of almost any area. In as little as 15 minutes a full abdomen or multiple body areas can be treated simultaneously (up to 6 hand-sozed areas can be treated at the same time). Unlike other treatments, the heat also is effective in tightening lax (loose) skin.
And what's more, immediately after the treatment, you can resume all your activities! Give this amazingly safe and non-invasive procedure a shot today!
We are the best at TruSculpt iD in the area and our services are unmatched. 
– up to 24% reduction after a single treatment
– Tightens loose skin
– Treat almost any area & PAINLESSLY!
– Treat 6 hand-sized areas at the same time in 15 minutes
– Immediately resume all activities
– Safest fat reduction procedure available. Period!
None

Trusculpt iD

Coolsculpting

EmSculpt

Superior in nearly every way
Downtime
None
Bruising Possible
None
Pain
None
Minimal
Similar to a workout
Aftercare
None
Areas to be massaged
None
Treatment time
15-20 minutes
1-6 hours
35 minutes x 3-4 sessions
Treatment Locations
Almost Anywhere
Limited
Very Limited
Average Fat Reduction
24%
24% when used properly
19%
Satisfaction
Very high
Varies
Very high
Skin Tightening
Yes
None
Not indicated
Safe
Safest
Very safe
Safe
Cost
Fair
Moderate
Highest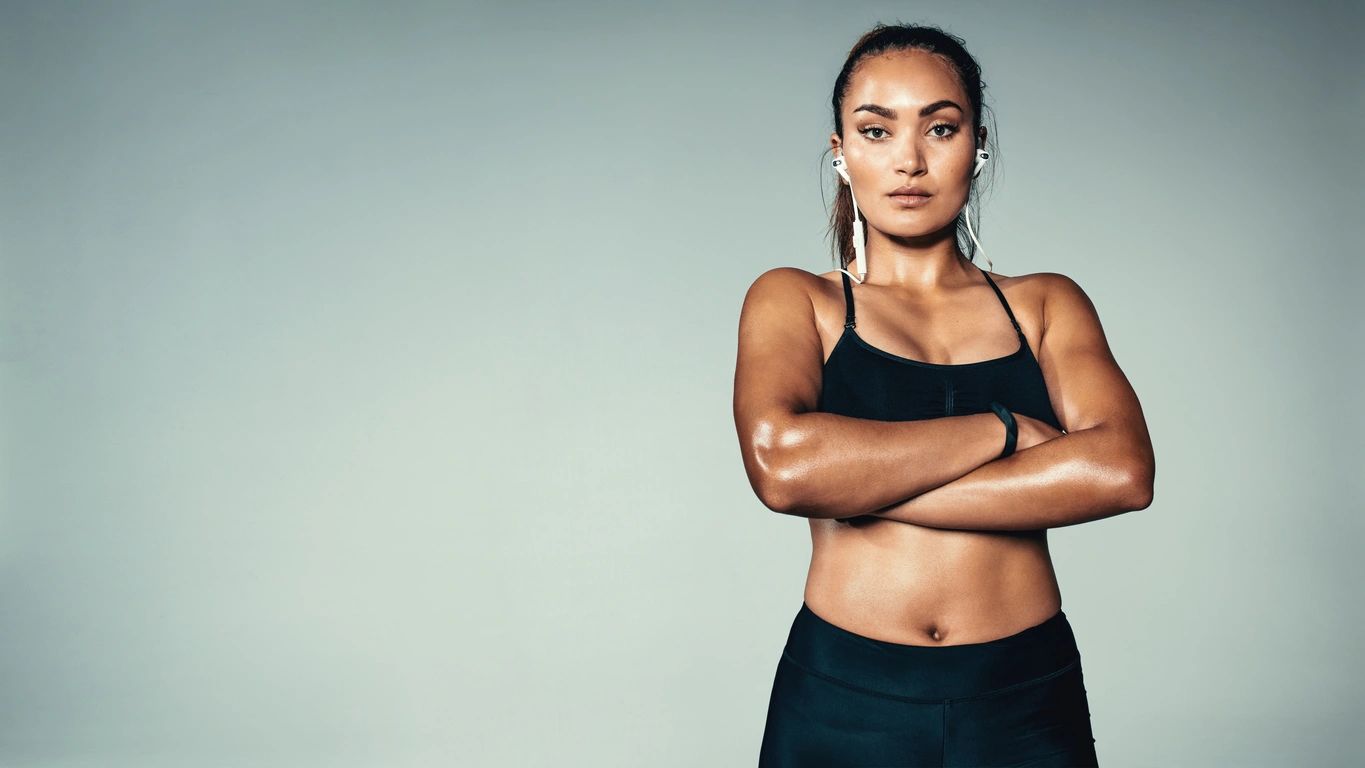 Reduce fat and tighten the skin on the upper arm, thus improving upper arm contouring and definition. Unlike other devices, there is no placement limitation, and the fat is reduced and the skin is tightened, providing you with the improved freedom to wear sleeveless shirts with confidence.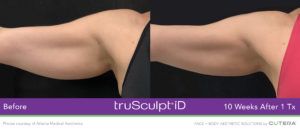 Thighs are commonly out of proportion with the rest of the lower body causing growing interest in leg sculpting. TruSculpt iD offers an individualized and unmatched solution to regain proportion to inner and outer thighs of all shapes and sizes. Treatment of the knees is common for unwanted fatty deposits.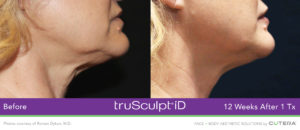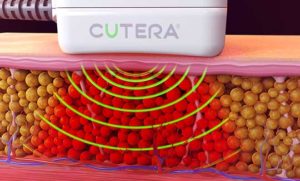 TruSculpt iD's low frequency and uniform delivery technology, penetrates deep to treat the entire fat layer (yellow balls in the image) from skin to muscle.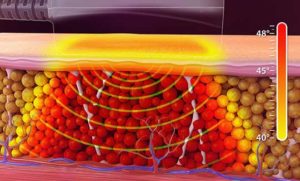 TruSculpt iD's real time temperature control system automatically adjusts the energy to reach and hold a therapeutic temperature of >45ºC in the fat, while maintaining a skin temperature of 3-4ºC cooler.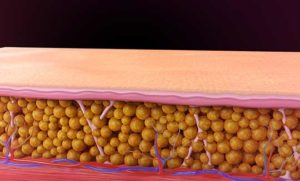 12 Weeks After truSculpt iD Treatment: Average of 24% fat reduction. Fat cells are slowly removed and excreted through the body naturally over a 12-week process.