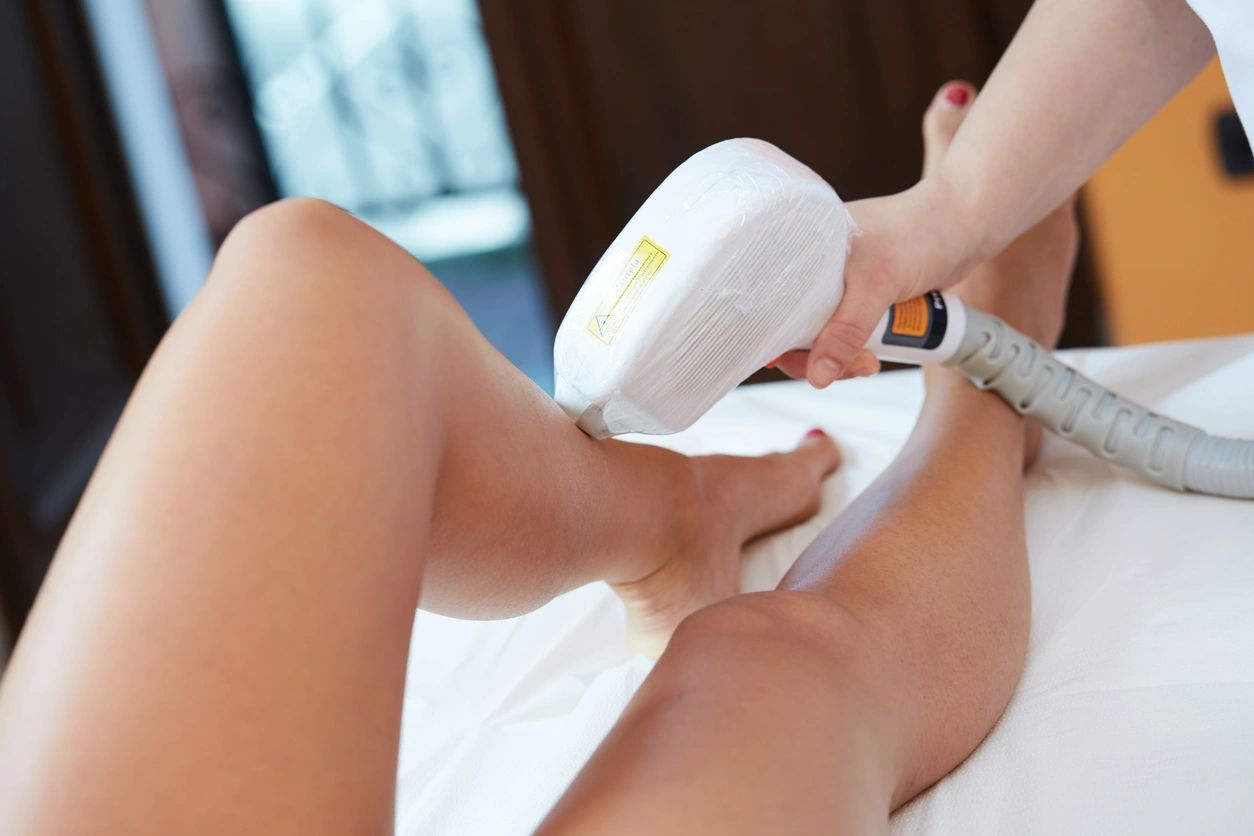 Treatments take minutes, not hours! Your entire back can be treated in as little as ten minutes. Our laser hair removal is so comfortable that we don't have to apply messy numbing creams that can take up to one hour to work. You don't need to worry about finding a way to treat your hair now!
If you're searching for 'the best laser hair removal near you', you should come to us! We are based in Deerfield Beach, near Boca Raton, near Lighthouse Point, near Pompano Beach, near Fort Lauderdale, Near Delray Beach. And the best thing is that we never recommend using numbing creams because numbing creams are harmful to certain skin types. You are in and out with no recovery time and a very safe procedure!
Tired of shaving or waxing, irritated skin, or getting razor bumps? You don't need to worry about irritation, bumps, or stubble anymore as Laser Hair Removal will make your skin smooth as silk! If you have hair growth issues or are looking for a permanent reduction in hair, call us. We will be happy to assist you in every way possible.
Dr. Bader himself will develop a treatment plan that is best for you. In fact, every patient will meet with Dr. Bader during the consultation or prior to treatment. We only want the best for our patients. Our laser can remove even fine, dark hair and treat almost any skin type and body part.
AFFORDABLE PLANS THAT MEET ANYONE'S BUDGET
Most medical offices and "centers" charge well over $3500 for a treatment package. Many pay $6500. Don't take our word for it, search the internet and see what others have paid. Our machine is so fast and effective, we can charge much less. In addition, Dr. Bader treats most patients himself.
TREATMENTS PERFORMED BY DR. BADER Or DAISY FISHER FNP-BC
All laser treatments are performed by Dr. Bader or Daisy Fisher FNP-BC.
HOW DOES LASER HAIR REMOVAL WORK
Significant advances have been made over the past decade in the removal of unwanted hair. Many different lasers are currently available for hair removal, each with advantages and disadvantages. nearly all systems result in moderate discomfort, usually requiring topical anesthetic. Not ours! Our office has the fastest, most comfortable, and most effective diode laser available.
Hair follicles are in one of three stages:
The first stage is the anagen stage. This is when the hair grows. For hairs on the head, this stage can last for 2 to 6 years. For eyebrows or arms it can last only several weeks.
The second stage is the catagen stage, which is an in-between stage—between the first and final stage.
The final stage is telogen. This is the resting stage and the hair is shed.
Lasers only damage the hair follicles that are in the anagen (growth) stage. Therefore, not all follicles can be treated at any given treatment session with any of the systems listed below. Many can experience long term reduction in hair growth after several treatment sessions that can last several or many months. With some of the "permanent" hair removal systems, there is some permanent removal of hair with each treatment session for many patients.
WHAT TYPE OF LASERS ARE AVAILABLE?
There are probably a hundred laser systems available that work on several different technologies. It is hard to say if one is "best" for all, as there are advantages and disadvantages between the different technologies. Here are some of the systems that are used today:
DIODE Laser
Diode lasers have become very popular as nearly all skin types can be treated, it is extremely fast, and some machines can be nearly painless. Treatments can be extremely effective. Some argue that these lasers may be equally as effective as the Alexandrite laser.
ALEXANDRITE Laser
The alexandrite laser is an extremely effective hair removal laser, but needs to be used with extreme caution in darker-skinned or tanned individuals. There is moderate discomfort with treatment and many patients prefer to be pre-treated with a topical anesthetic cream to make the procedure more tolerable. Some consider this laser to be the "gold standard" as far as effectiveness, but moderate discomfort, moderate speed, and higher complication risk when treating tanned skin make this laser a less desirable option for many patients. It must be used with extreme caution on darker skinned individuals.
RUBY Laser
The ruby laser is very effective for hair removal in those with light skin. Darker skinned patients are at risk for permanent discoloration and should not be treated. The ruby laser is an extremely effective laser system in targeting melanin, the pigment molecule in skin and hair that is the target for all laser hair removal systems. Like nearly all laser systems, there is discomfort with treatment and patients are often pre-treated with a topical anesthetic cream. Some studies have shown over 20% permanent hair reduction with a single treatment and over 30% with two treatments. Fewer ruby lasers are used today as it is slow and limited to white, non-tanned skin only, although it is extremely effective.
Nd:YAG
This laser works for very dark skin types. It is not as effective as other laser systems and many who own this machine will use it exclusively for those with dark skin and use a different laser for those with lighter skin color.
INTENSE PULSED LIGHT
Some systems utilize white light (intense pulsed light) that can result in permanent hair removal. By definition, pulsed light machines are not technically lasers as they use more than one color of light. Filters are used to allow certain wavelengths that "simulate" the other types of lasers that are available. Good results can be obtained, but darker-skinned or tanned individuals cannot be treated by most systems due to permanent lightening of the skin that can be unsightly. Treatments are fairly well tolerated for most machines and many systems are effective. White hairs do not respond to treatment and most intense pulsed light machines are not very effective for treating blonde hairs. This was and still is one of the most common systems available, and now has been replaced largely by newer, more-effective, faster technology. Most who use this technology use the same IPL platform for other purposes.
COMMONLY ASKED QUESTIONS: